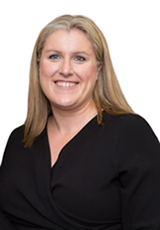 Sharon Lally (Gardner)
Principal at Lally Solicitors
Sharon Lally is a native of Athenry, Co. Galway. She started her education in the local National School in Athenry, Scoil Croi Naofa and then continued on to Presentation College Athenry.

Sharon obtained an Honours Bachelor of Corporate Law Degree from University College Galway in 2000. While in UCG she was appointed as Public Relations Officer and Treasurer for the Law Society.

She also received an Honours LLB degree (a Master in Laws) in 2001 from National University of Ireland, Galway.

She moved to Dublin to gain experience in the corporate world. She worked for some years in both Royal and Sun Alliance and Axa Insurance Companies.

She completed her Solicitors Traineeship with Padraic Ferry and Deborah Crowley in Ferrys Solicitors, a prominent Dublin City Centre Law Firm.

Sharon Lally graduated as a Solicitor in 2006 from The Law Society of Ireland.

In 2006 Sharon was recruited by C.P. Crowley & Co. a busy Galway City Centre Law Firm to handle their extensive Conveyancing and Commercial Property portfolio. Sharon worked for over ten years in C.P. Crowley & Co.

In 2010 Sharon qualified as a solicitor in England and Wales.

She is a member of the IFA and has a keen interest in all legal aspects of Farming.

In addition, Sharon is a member of the Irish Thoroughbred Breeders Association and Irish Racehorse Owners Association.

Sharon has a particular interest in commercial developments and commercial litigation.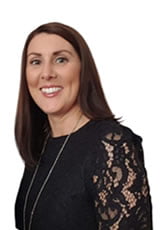 Michelle Henry

Senior Associate Solicitor
Michelle was admitted to the roll of solicitors in 2006 and holds a Bachelor of Arts Degree and an Honours Bachelor of Laws Degree from the National University of Ireland, Galway.

Michelle trained in a medium sized Galway firm and has almost 20 years of practice experience. Michelle practices primarily in the areas of conveyancing and probate and has over 17 years experience in general practice.

Michelle advises clients on residential and commercial conveyancing matters. She also advises private clients in relation to probate, estate administration and enduring power of attorney.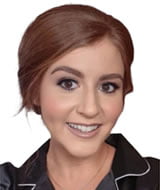 Davina Verdon

Trainee Solicitor
Davina is our trainee solicitor currently undertaking her traineeship with the firm. She holds an Honours Bachelor of Civil Law Degree from the National University of Ireland, Maynooth. She is currently enrolled in the Fused Hybrid PPC course in the Law Society since December 2022.

Davina has a particular interest in family law.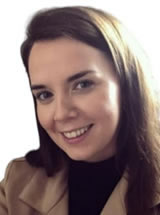 Rebecca Murphy
Rebecca is our front of house legal secretary who holds a Bachelor of Laws Degree from the University of Limerick and a Masters Degree in Child and Family Law from University College Cork.

Rebecca has completed the FE1 examinations in the Law Society with a view to pursuing a career as a solicitor.